MLM Board Plan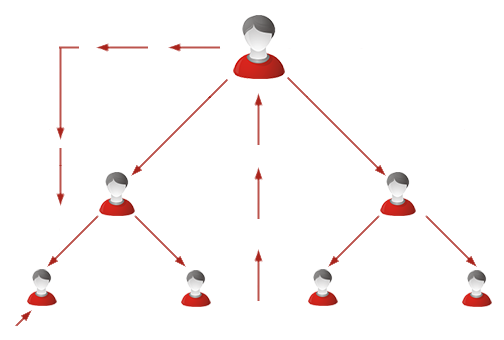 MLM board plan is another popular paln which is being used by many companies. This plan works in 2*2 matric cycle that's why it is also known as cycle plan or matix cycle plan. In this plan there is a fix place which often known as board, where members will fill each place. After filling those places board will split and first member who start filling that board will go to next board. According to board level member will get his/her commission. How many places need to fill in a single board will be decided by company or organization.
Board plan MLM Dekho software is to implement the board plan. This plan is a bit different from others mlm plans which are available in the market. Also people don't hear about this plan so frequently like other plans. People who have a very good knowledge over network marketing and have a unique taste only work with this plan. It is a bit complex plan. So board plan MLM Dekhoware calculation is also a bit complex. But we delivered this software to our couple of clients and calculation was error free.
How it works
Once a member is joined to the board plan, there is a certain level of size to fill which is defined by the company. When that level is reached, the first member who joined goes to the next board with his commission. And current board splits into two different board. Or board members got relocate according to power node. In which member who able to join more people to the system relocate as first member of that board. And this goes on based on his power. That's why this plan also called revolving plan.

Board plan is very popular and effective plan. This is a full proof plan where entrepreneurs or mlm leaders can achieve success. But due to it's complexity many software providing companies would face difficulty to imply calculaton through software. So before proceding with this plan one must be sure about software accuracy.

?